Level Up Your Trading Experience with Pro!
The Free Version is cool - Pro is Better. You want it all? Here you get it.
Advertisement Free
No more advertisement links. Enjoy the ad-free experience!
Exclusive Commands
Unlock all features and pro-only commands. Unleash the full potential!
Price Alerts
Set Alerts and never miss a chance again. Get notified in Groups and Chats!
Crypto Market Bot on Steroids
The Pro Version enables you to access the full range of features/commands and comes without any advertisements. Get the full version of your favorite crypto buddy and never miss a market move. Here's a little sneak peak of what awaits you: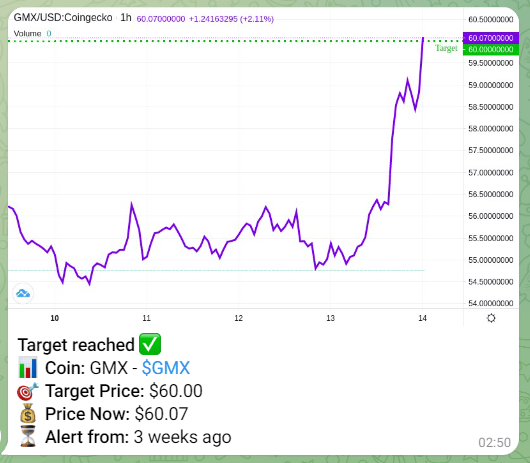 Crypto Price Alerts 🎯
Set Crypto Price and RSI Alerts to get notified in realtime when your targets hit. Receive the alerts in groups or personal chat!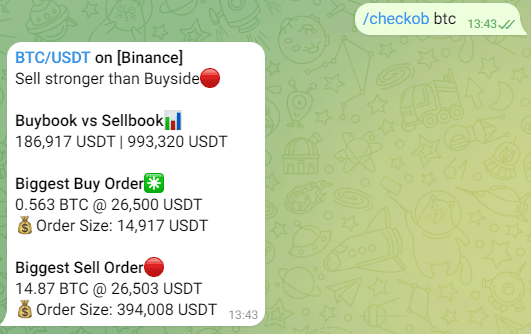 Exclusive Commands ✨
Get access to a wide range of exclusive pro-only commands which will help you to gain an edge in the crypto markets!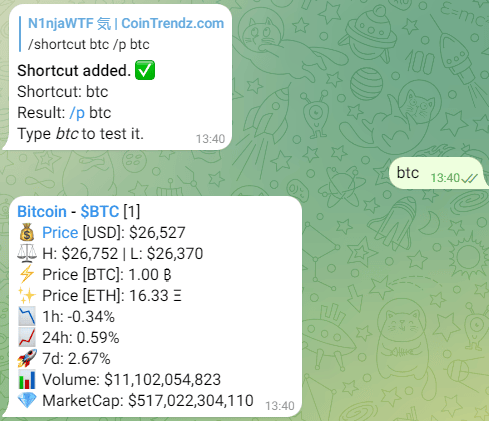 Shortcut Commands 🚀
Create shortcuts to your favorite commands! Never type a long command again, keep it short and get your requested info as fast as possible!
& much more!
How to Upgrade to Pro ⭐
1. Group or Personal Chat
Decide if you want to upgrade your own Telegram Account to the Pro Version OR if you want to upgrade a group. Depending on which Chat you want to upgrade, you need to interact with the bot there.
2. Upgrade to Pro
Type '/pro' in the Chat you want to upgrade. (Groupchat or Personal Chat)
A Message will appear with different options to upgrade.
3. Choose Payment Method
Choose your preferred payment method (Credit Card, Paypal, Crypto) and click on the button. The link will now redirect you to the payment form where you can proceed with the Checkout.
4. Pro Version Activated
Once the payment has arrived, you will receive a Message that the Chat has been successfully upgraded to Pro. Now you can enjoy all the benefits as a Pro Subscriber! 🎉
Free vs Pro
Features
Free
Pro
Yearly Price

Free

$

99.95

Basic Features
/p - Price Information
/c - Tradingview Chart
Other Free commands
Advertisement-Free
Alerts
/alert - Set Price Alerts
/rsialert - Set RSI Alerts
/watch - Set Watchlist Alerts
Pro Commands
/trades
/whales
/liqs
/scan
/tapredict
/tastrat
/checkob
/google
/ratio
/sarcasm
Pro Settings
/shortcut
/autodelete
Thousands
Are Using
Pro Today!





Upgrade to CoinTrendzBot Pro today!
Unlock the Full Potential 💎
Get Pro Now