Elevate The Reach of Your Crypto Brand 💥
The most unique & modern way to reach your target crypto audience.
Highly Targeted
Get highly targeted leads in the cryptocurrencies/trading/finance sector.
Unique & Modern
The most unique & modern way to advertise and spread your message.
Visibility & Reach
Increase the visbility of your brand and reach a huge audience on telegram and in groups.
Thousands use our Bot. Get Noticed.
A few interesting numbers!
26,656
---
Total Queries (24h)
How to Advertise on CoinTrenzdBot
If you're interested in promoting your website/channel/project/brand on our famous Telegram Bot, please contact us on telegram @N1njaWTF or click on the button below. If we have a free advertisement spot available for your desired timeframe, we will further discuss your advertisement and create the Ad. We accept payments in cryptocurrencies such as BTC, ETH and USDT.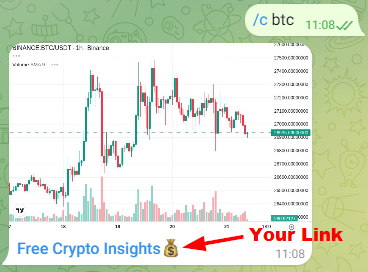 Talk To Us Now!
Got Questions?
The cost of an exclusive-advertisement with us really depends on the current crypto market, the general interest and how many are using the telegram bot at the moment. Depending on the length of the Ad campaign, we may give some discounts. Contact us on Telegram for further price discussion.
@N1njaWTF
Yes, if you'd like to change an Ad-Text or Link please Message us on telegram. We will then edit the Ad to your liking, as long as it resonates with our terms.
You need to provide us with the links you want to advertise and an advertisement / Call-To-Action Text. You are allowed to choose many different links and advertisement-texts, which will then rotate and be shown in a random order to our users. The texts can be written in bold, italic and contain emojis to your liking. Contact us on
Telegram
to discuss and create the advertisement.
Your Advertisement will be shown on
@CoinTrendzBot
in front of thousands of Crypto-Enthusiasts, Traders, Investors and more. Wherever our Telegram Bot is, they will see your Ad. Telegram Groups with thousands of members, Trading Communities, Privatechats, you name it.
Terms
Ads cannot be written in first person or implying we endorse the product. For example "We recommend this product", "I have used this and its great". Ads may not contain illegitimate, untrustworthy or extreme promises. Ad Spots are given on a first come first serve basis. We reserve the right to avoid promoting fraudulent or harmful content under our discretion. Example of this includes fraudulent coins/exchanges/projects. The Advertisement should fit on one line on telegram.